I was thinking yesterday about how things just happen to fall into place, and when they do you know it's meant to be. John and I have traveled to many places in the past 10 years, have taken thousands of photographs, all of which are digital. We now  know why we traveled far and took many beautiful photographs;  so we can display them at the Inn.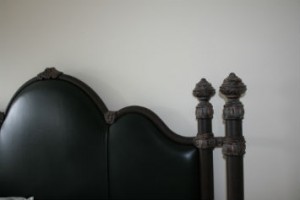 We had been searching for a theme to name our suites, but nothing really stuck and we just let it go.  Then, one day we were looking at the bed in the premier suite, which is actually a Tuscan bed, and it suddenly hit us like a ton of bricks, we need to call this the Tuscan Suite! So with that being said, we will have a Tuscan Suite, a Parisian Suite, and a Caribbean Suite.   In the future, we will most likely have an Ireland Suite, an Alaskan Suite, an English Suite… ok I might be getting ahead of myself.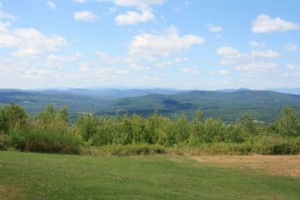 Our Tuscan Suite will have on display photographs of our trip to Italy.  Of course, we are not displaying those pictures of us with big smiles giving the peace sign, however picturesque views of the ancient buildings and beautiful countryside shots.  The room is appointed with a beautiful king size Tuscan Bed, covered with a matelasse bedspread, and accompanied down comforter. Granite counter tops will be installed on the built in cabinets for the Nespresso Espresso maker, microwave, and small refrigerator. The  Tuscan Suite has a 42″ flat screen TV with Bose Surround Sound.  Picture yourself taking an indulgent bath in the double Jacuzzi tub. The bathroom also boasts granite counter tops and beautiful double sinks. You may also want to sit outside on the private deck just a step away from the Suite.   All the comforts of home…and then some.   Did I mention the view?   Priceless!!!
---